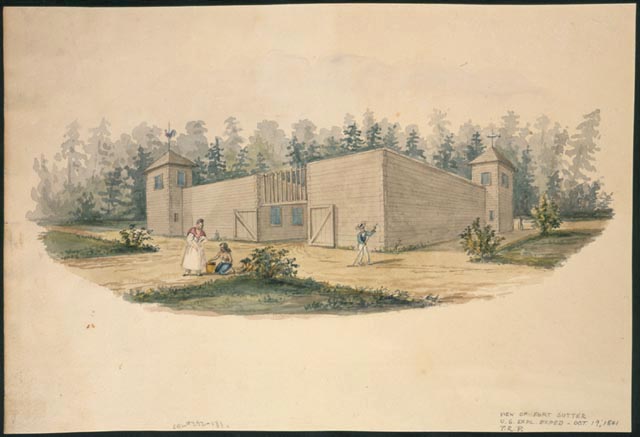 Sutter's Fort
Titian Peale was an American explorer in the early nineteenth century.
When Peale and his party reach the prosperous ranch of Captain Sutter at what would become Sacramento, California during 1841, Peale wrote:
"The Mexican government have made a conditional grant of 30 square leagues of land to Capt. Sutter, a Swiss gentleman, for the purpose of Settling this portion of California. He commenced about two years since, and is now building extensive corrals and houses of adobes, by Indian labor for which he pays in goods."
Peale also captured Sutter's "Fort" in the watercolor above.
Today, Sutter's Fort is a State Historic Park operated by the California Department of Parks and Recreation. The park is located in midtown Sacramento between K and L Streets and 26th and 28th Streets.
Sutter's Fort State Historic Park
916-445-4422
2701 L Street
Sacramento, CA 95816